Longo Law is a service-oriented law firm centrally located in the City of Vaughan at Highway #7 and Weston Road.  Our main objective is to provide effective and professional services to our clients while maintaining a genuine approach to the practice of law.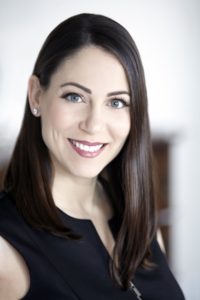 Liana's business savvy nature stems from a long line of family entrepreneurs within the Vaughan Community.  She is well-known for providing high-quality legal services, and takes a practical approach to her legal practice.
Liana completed her Bachelor of Arts (B.A.) in International Economics and Finance from Ryerson University in Toronto.  She then attended Law School in Lansing, Michigan, on a scholarship, and received her Juris Doctorate (J.D.) with Cum Laude Honours, in 2010.  Subsequently, she moved back to Toronto to complete her articling and opened her own law firm, Longo Law in 2013.  She is a proud member in good standing with the Law Society of Ontario, the Canadian Bar Association, and the Vaughan Chamber of Commerce.
Liana has extensive experience in Real Estate Transactions, Wills & Estates, and Small Corporate Matters.  Liana also offers services as a registered Notary Public.
In her spare time, Liana enjoys spending time with her family, including her 2 children, traveling, and experiencing different food, and cultures.
At Longo Law, we pride ourselves in focusing on helping our clients succeed while delivering a uniquely superior experience. We know to represent our clients is a privilege, one in which we strive to earn every day with every interaction.
The Longo Law client experience includes the service, outcome, excellence, and value we provide. The result is the wonderful relationship we build with our clients.
Disclaimer
Disclaimer/Terms of Use: The use and access of this website and any information contained herein are subject to the below terms of use.  If you do not agree with these terms and conditions, please do not use or access this website.
The terms of use may be changed by Longo Law at any time without notice.  Your use of the website constitutes your agreement to be bound by these terms.  This website and the information contained herein (a) is provided without representations, warranties, or conditions or any kind, either expressed or implied; and (b) does not constitute legal advice or other professional advice, and you may not rely on the contents or this website as such.
Longo Law will have no liability for any damages whatsoever arising from the use or misuse, or inability to use, this website or any information contained herein.  The content of this website, as a whole, or in part, may not be reproduced without the express written consent of Longo Law.  The Sending of unsolicited bulk e-mail and advertisements to e-mail addresses contained within this website is prohibited.  Longo Law does not endorse or recommend the information contained in links to other websites contained herein, nor does it guarantee its accuracy, timeliness, or fitness for a particular purpose.  Longo Law takes no responsibility for the content of practices of third party sites.  Longo Law does not guarantee the confidentiality of any communications sent by e-mail or through its website or left in voicemail messages on the firm's telephones.  Unsolicited information and material sent to Longo Law or its professionals and staff shall not be treated as confidential.  Neither the accessing or using of this website nor the contacting of Longo Law or its professionals by e-mail or voicemail shall create a lawyer-client relationship nor shall such actions impose any obligation on Longo Law or its professionals.  A solicitor-client relationship will only arise if Longo Law specifically agrees to act for you.